David P. Stephens
Painter of Maritime Life
Cape Breton Island, Nova Scotia
---
Please sign and view my guest book.
Web Design : David P. Stephens

web site designed March 04/2000 - web site updated February 22/2006
Copyright Notice
This web site and all images within are the property of David P. Stephens unless otherwise stated. Please do not reproduce or borrow any portion without the consent of the artist. Your respect of this request is greatly appreciated. Enjoy the site, visit often, live well.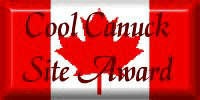 http