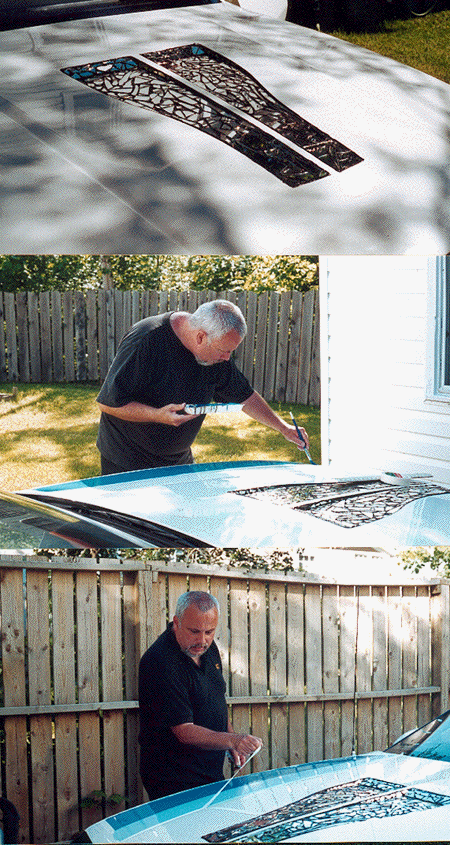 David P. Stephens
Painter of Maritime Life
Art Car Odyssey Journal
At right you can see the completed hood mosaic of fragmented mirror glass and my tireless efforts to apply paint to the hood in the hot noon day sun.
1/. Seaflower's hood inlaid with fragments of mirror glass.
2/. The artist hard at work. I look as if I'm about to collapse with exhaustion! This was the hottest June I've experienced in a while.
3/. I can't wait to see the finished results as I remove the masking tape from the horizon line where the sea meets the sky.
CONTINUE ART CAR SLIDE SHOW